Well I'm kinda pleased this week is over. Don't normally rush for a holiday to end but this week I am. Lots of "stuff" either started or completed but none of it exciting but all necessary. I suppose I have to blame myself really as I think it's things I have been putting off but could no longer do so ... they were following me around, shouting at me, so big girl knickers on, deep breath and off I went ... Do I feel better for getting the tasks completed? In a word, NO as I despise unnecessary
bureaucracy which we as a society appear to revel in ... whoops, climbs down from her soap box ...
Bizarre title for my blog post I know but it is the caption I used on my mixed media postcard for this weeks challenge over at
The Pencil Case
and boy has this been a challenge but for no other reason than I made a huge mess with the background, so had to apply some lateral thinking ...
I coloured the image from
Pattie G (Daisy's Bubble Dream)
with my Lyra Rembrandt Polycolor pencils and then decided I wanted a blue, sky like(ish) background, so began using my pencils. When I finished, I could have cried as the vision of ethereal sky had definitely not flown down from my brain in to my fingers, as I had a weird blue background which looked ... for want of an expression, "odd". Only way forward was to get the rubber out, adding wispy clouds. Well got that wrong too! I ended up with bald patches and weird blue tinged shadows. At this point was just about to print off another images, when a true "light bulb" moment happened ...
Colours used:
Skin: Gold Ochre (83), Venetian Red (90), Rose Carmine (24) & white (01)
Hair: Dark Sepia (75), Van Dyck Brown (76), Black (99) and Raw Umber (80)
Dress and balloon: Pompeian Red (91) and Dark Carmine (26)
Sky: True Blue (48), Prussian Blue (51) and Light Cobalt (44)

Grabbing a dotty folder, clear embossing ink and powder, I add some bubbles all over the background and also on top of my image. I added some white acrylic highlights using a heart sequin stuck to the end of a pencil (my cheeky utilised item for this weeks theme) and finally my handwritten, chopped up sentiment. However, it now looked too washed out to me ...
So using my Prussian Blue pencil, I shaded all around the edges and blended out using glycerin and cotton wool. At this point I stopped as I felt I was now going in to overkill mode and could end up full circle again with me disliking my end piece ...
I now just want to cover the whole image in a layer of clear embossing powder to seal everything in and then it is ready to send ...
Another busy but boring day today so better get on with it and stop procrastinating.
Have a wonderful weekend everyone,
Lou
x x x
Products and links: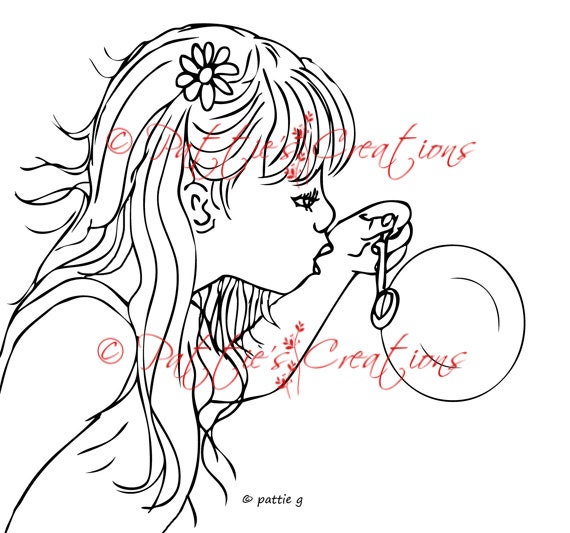 Challenges:
Alphabet Challenge
: G is for girly
Crafting with friends
- anything goes
The Pencil Case
- utilise something differently
Creative Fingers
- anything goes
Kleuren Met Potloden
- anything goes
A bit more time to craft
- anything goes