Tonight at 8pm on Hochanda the talented Dawny Phillips with be demoing the Nuvo markers, playing with the Marmalade's World stamp and accessory sets, plus Belle Boutique stamps. Below is a little sneak peek at some of the samples I made for the shows ...
Here is a closer look at one of my samples using the adorable Marmalade ...
I have paper pieced Marmalade on to a selection of different Crate Paper from the Lil Boy Blue collection ... my last precious scraps ... and layered up each layer with 3D foam pads, finishing with a layered heart.
I have stamped the ABC blocks (from Accessory Set 1), on to plain card and then also paper pieced these. I did the same with the heart, (Accessory set 4). Using the Nuvo markers, I added shading to all the layers on Marmalade and also on the accessories.
I then added the little stamps (from same Crate Paper collection) and finished with buttons to match. Sadly this paper collection is nolonger available but might have to trawl a well known auction site just to see what I can find ... 😉
Hope you can tune in to see Dawny in action both today and tomorrow and who knows, spot one or two of my samples,
Lou
x x x
Products: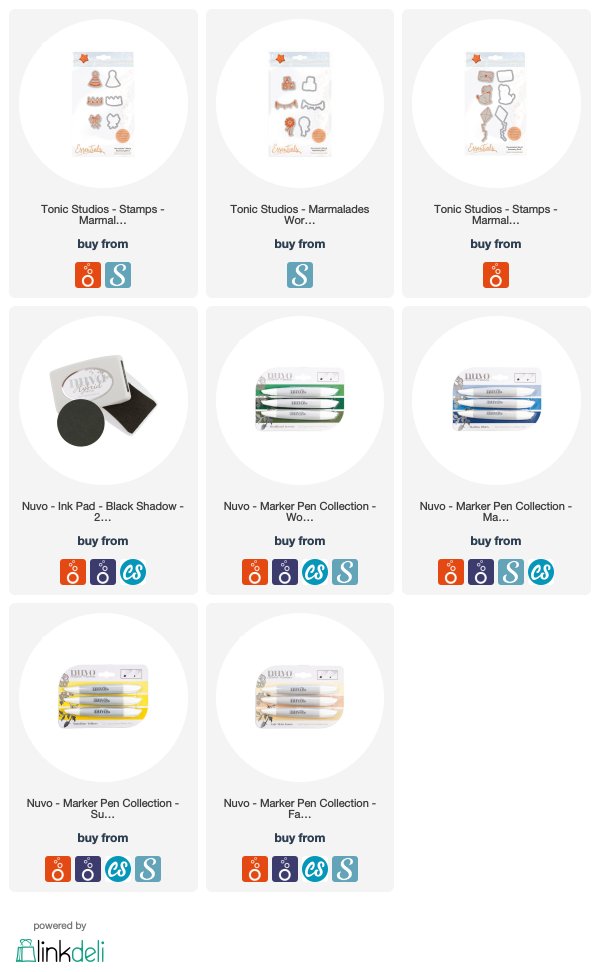 Challenges:
Creative Fingers
- anything goes
Fussy and Fancy
- anything goes
PDE Link Party
- anything goes
Crafting with Attitude
- anything goes
Cute Card Thursday
- anything goes
Crafting by Design
- anything goes
Little Red Wagon
- time to celebrate
Sisterhood of crafters
- letter "B"