Making the most of your accessory stamps tutorial using "Nuts About You Woodland Fox" clear stamps from Polkadoodles.
Good Morning everyone and I can't quite believe the first week of August has been and gone. This year appears to be zooming and I keep thinking I have plenty of time to do my "stuff" and realise I'm running behind without knowing why. Okay I do know, I procrastinate a wee bit too much at times 😇
I'm popping in to share a new project using another wonderful set of stamps from Polkadoodles called "
Nuts About You Woodland Fox
" or you might see it being called "
Foxy Fun
" too. I wanted to focus on the smaller elements within the stamp set as I sometimes think we forget how useful they can be ...
I have created a You Tube tutorial showing how I made my card(s) and you can find it
HERE
or if you prefer, click on photo below ..
The original card I made, featured a cute red squirrel sitting on a branch/log surrounded by acorns and toadstools ...
... but in the video, I recreate the same card but my squirrel is grey this time ...
The
"Nuts About You" clear stamp set
is part of a bigger collection called the "Great Outdoors" and it is rammed, chocker, full to the brim of crafty goodness. At the bottom of this post, is all the links to every part of the collection: stamps, dies, paper packs and stencils. As I said a HUGE critter-licious crafty outdoor goodies.
Now which do you prefer? The red or grey squirrel? I'm undecided but do wonder if he'd look cool in rainbow colours ... might have to give that a go.
Thank you for popping over and don't forget to check out my You Tube tutorial. I'm off to have a good blog fest and catch up with everybody,
Lou
x x x
PS: the supplies I used are at the very bottom of this post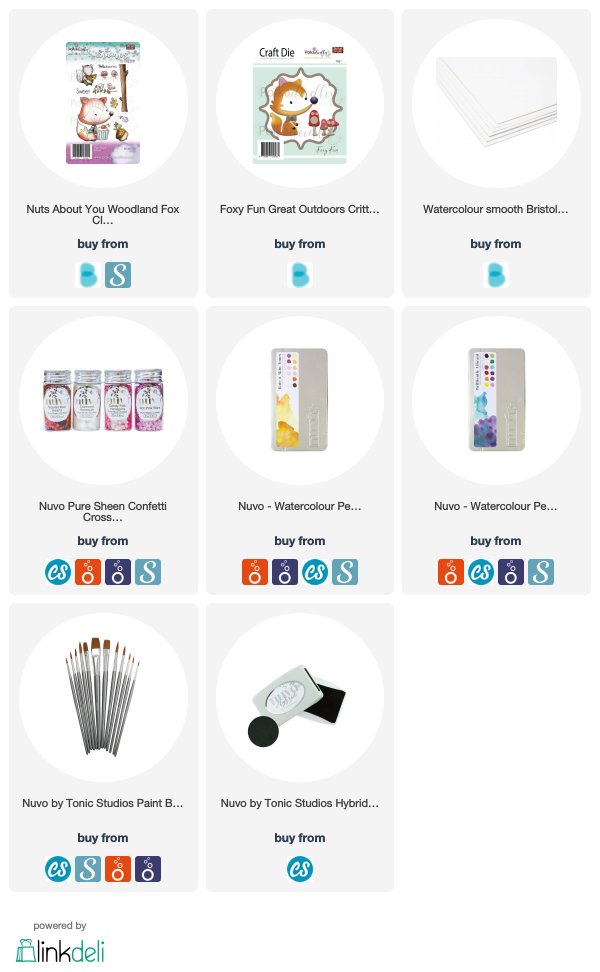 I would like to enter my card(s) in to the following challenges:
2 Crafty Critters
- anything goes
Crafty Animals
- anything goes
Scrapbook & Cardmaking
- anything goes
WWODT
- anything goes
Crafting by design
- anything goes
Crafty Creations
- anything goes
Creative Moments
- anything goes