When I received the new Enigma Collection from Ciao Bella Paper I was blown away by the imagery and style. I knew knew that I really wanted to make a 3D project with the papers & had an idea right from the off - A Spy Bureau!
I have made a walkthrough video of my project so I can explain and show how the roll top actually works! Link below.
The Spy Bureau
In my head I wanted to create a bureau where all the secret dossiers could be kept. The imagery in the papers lets you create quick notebooks and files, which are perfect for all your journaling or photos.
Once the curve was sorted, I built my bureau around that creating a slide away at the back. This makes moving the roll top much easier.
Originally I wanted 2 drawers but changed my mind and went for one only. This way I can add more secrets inside. Both the roll top and drawer have moving handles to help them open.
In the A4 Creative Pack, you get these wonderful toppers which made making the secret files and dossiers really quick. I have not decorated the inside of these because until I use them, I do not know which designs from the Enigma Collection will work.
The tabbed folders were created from Dolly Dimples Ledger Dies. I created the folders and added in a notebook. This could be for journaling or photos. The finger print paper with decorative strip, to me, were the perfect finish.
All the extra elements were from the 6" x 6" Fussy Cut Papers - 24 sheets of cut out elements - superb addition to the Enigma Collection.
The Spy Bureau Walkthrough
I really wanted to show all the features off, so thought the easiest way was via a video. This is on my YouTube channel - link below.
You can see clearly how the curved roll top works and hides all the files. Also n the video, I share the Enigma Collection with you. You can then see how it really sparked my imagination.
00:00 to 10:00 Enigma Collection walkthrough
10:00 The Spy Bureau walkthrough
The Enigma Collection
This is a wonderful nostalgic collection crammed full of imagery. The backing papers are co-ordinated with the images but could easily work independently. The NEW 6" x 6" Fussy Cut Pack is simply GENIUS as we now have even more ephemera pieces.
Please do check out Ciao Bella Paper to see the collection in full and also learn about the company. They are such a wonderful bunch of humans who really want to inspire us all.
I have so many ideas for this collection now and have been drawing & designing them all out before I forget! Watch this space as this will not be the last time you see this wonderful collection from me.
Thank you ever so much for popping by today. Each visit is really appreciated 😍
Until next time, happy crafting,
Lou
xxx
Listed below are the supplies used to create my Spy Bureau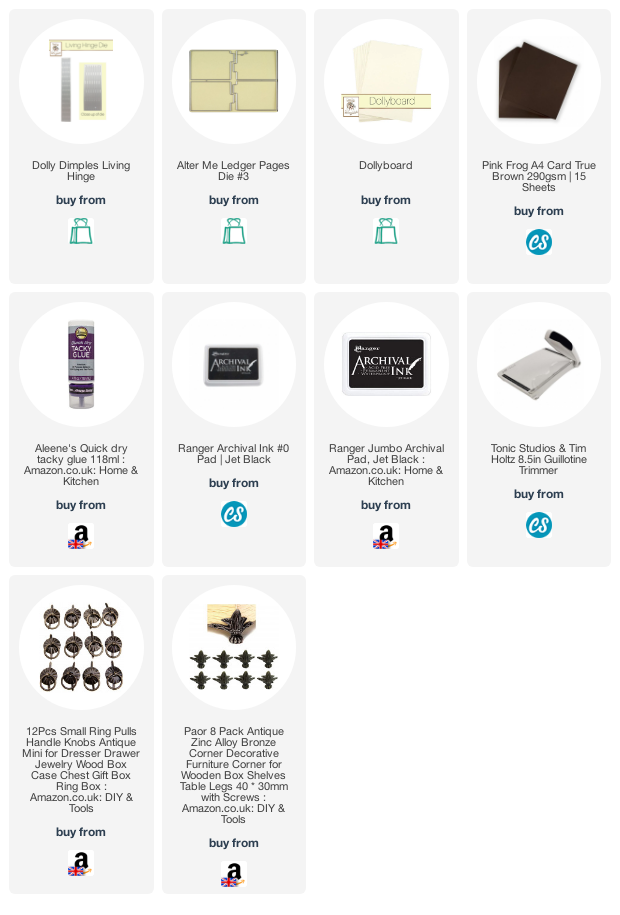 #ciaobellapaper
#enigma
#enigmacollection
#3d
#bureau
#scrapbooking
#journaling
#createmakeshare
#scrapbookpaper
#lousims
#papercrafts
#scraplovers
#paperlover
#scrapbookalbum
#scrapbookideas
#scrapbooks
#scrapbookingideas
#papercraftingaddict
#paperaddict
#paperlover